Welcome to the house!
You are now standing inside the entrance at the Foyer (looking back outside).

To your right is the door to the 1/2 bath
To your left is the Living Room and the Stairs to the 2nd Floor.
Behind you is the hallway to the Kitchen and the Family Room.
Links to the next rooms are at the bottom of the page

The floor is a nice ceramic tile thru out the Foyer
until you get to the Living Room or Family Room areas.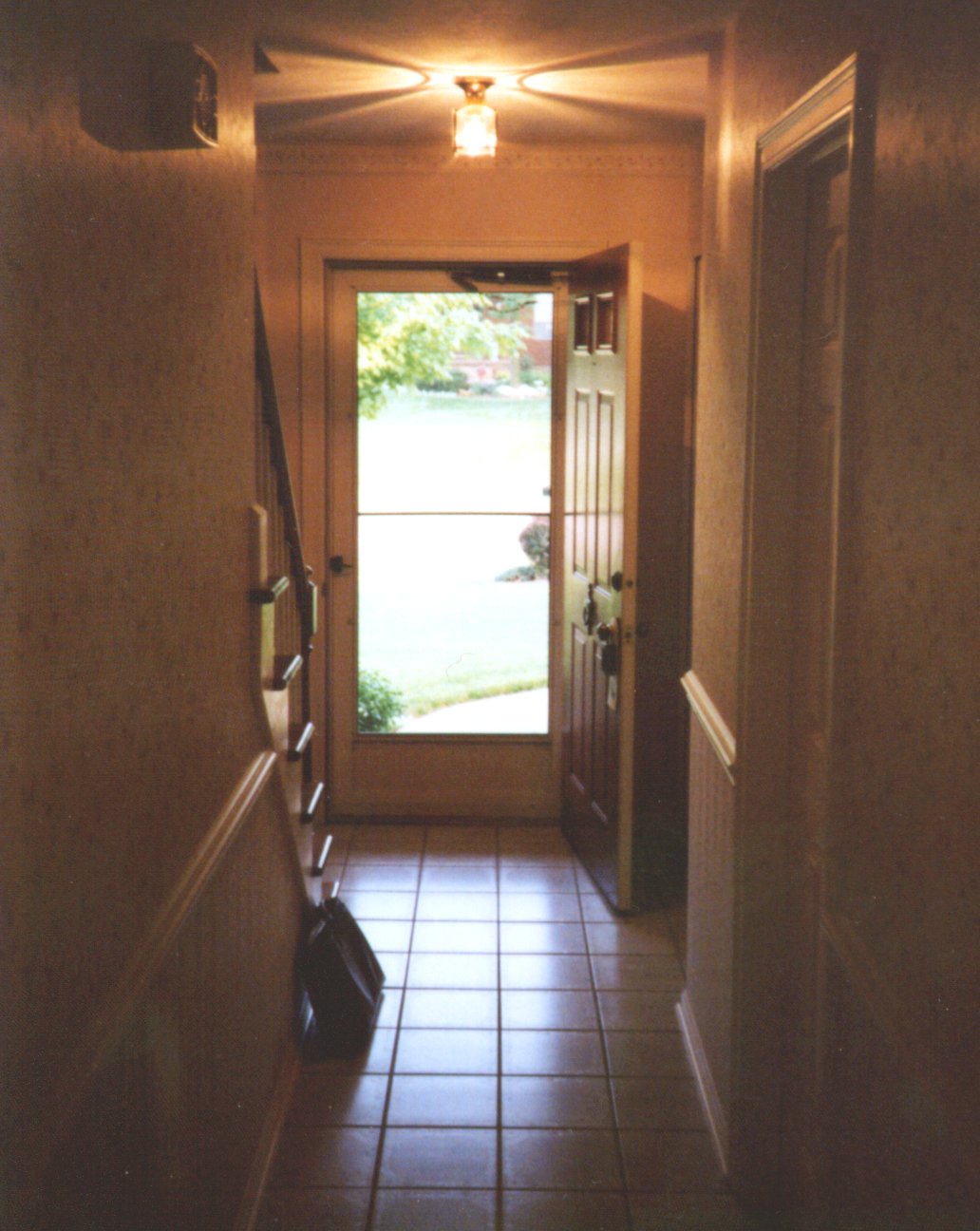 Return to Outside
Go To the Living Room
Peek Upstairs
Go To the Kitchen
Go To the Family Room
Back To Index Page
---
All Original Materials Copyright © 1997, J. Douglas Farinet
For Comments Please Contact: farinet@cmh.net
Most recent update: July 18, 1998
This page created with ANASI

the BEST freeware HTML ever!