One of the really nice features of the house is the LARGE kitchen
and Dinette room (with a Bay Window in the dinette).
There are 2 skylites in the ceiling and a very nice Ceiling Fan.

Behind us is the Foyer and Family Room.
Links to the next room are at the bottom of the page

The kitchen is full of up to date appliances and features.
And LOTS of cupboards!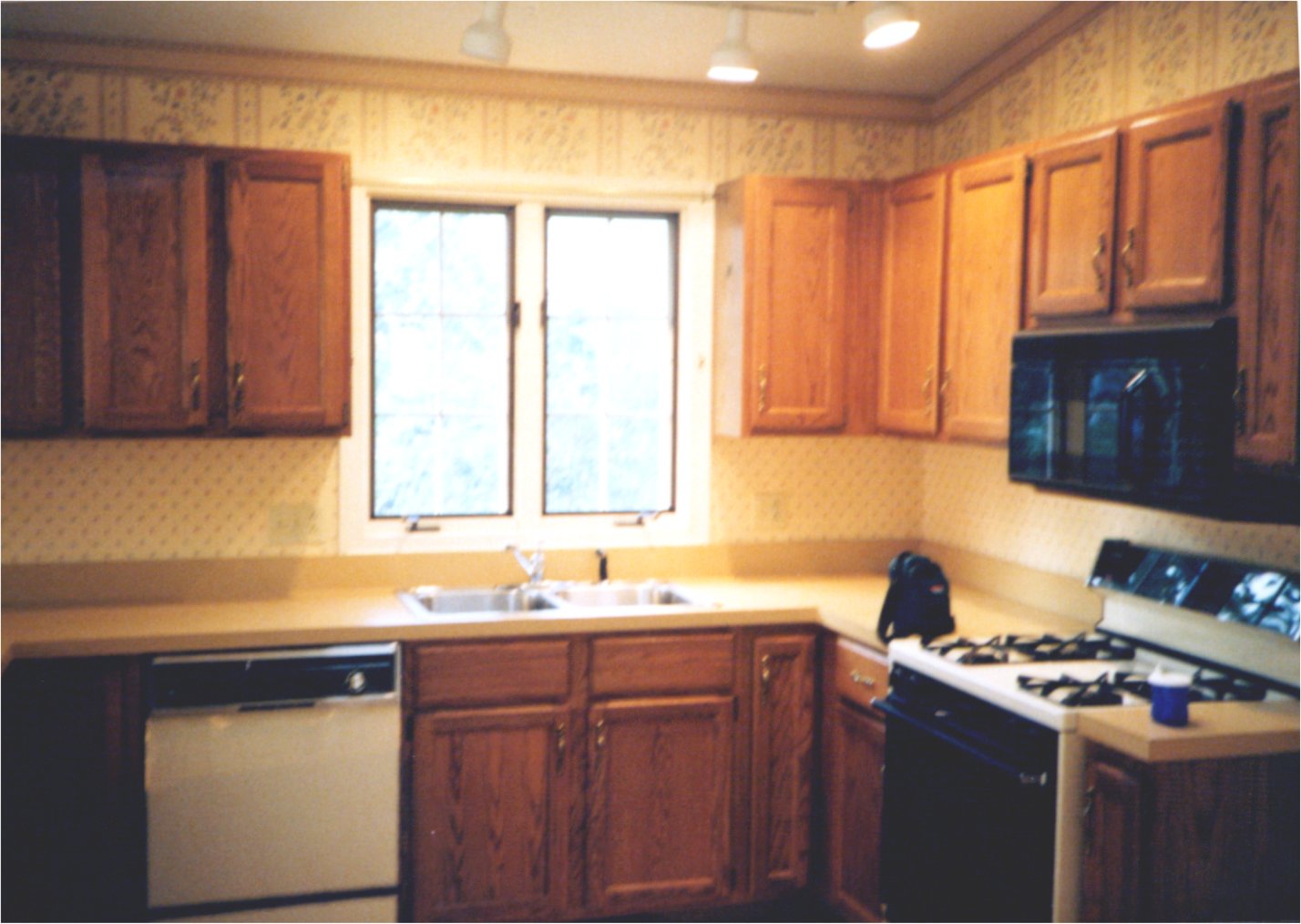 The view from the Dinette back into the kitchen is great, too. See Joshua's head just above the counter?
Did I forget to mention all the cupboard space?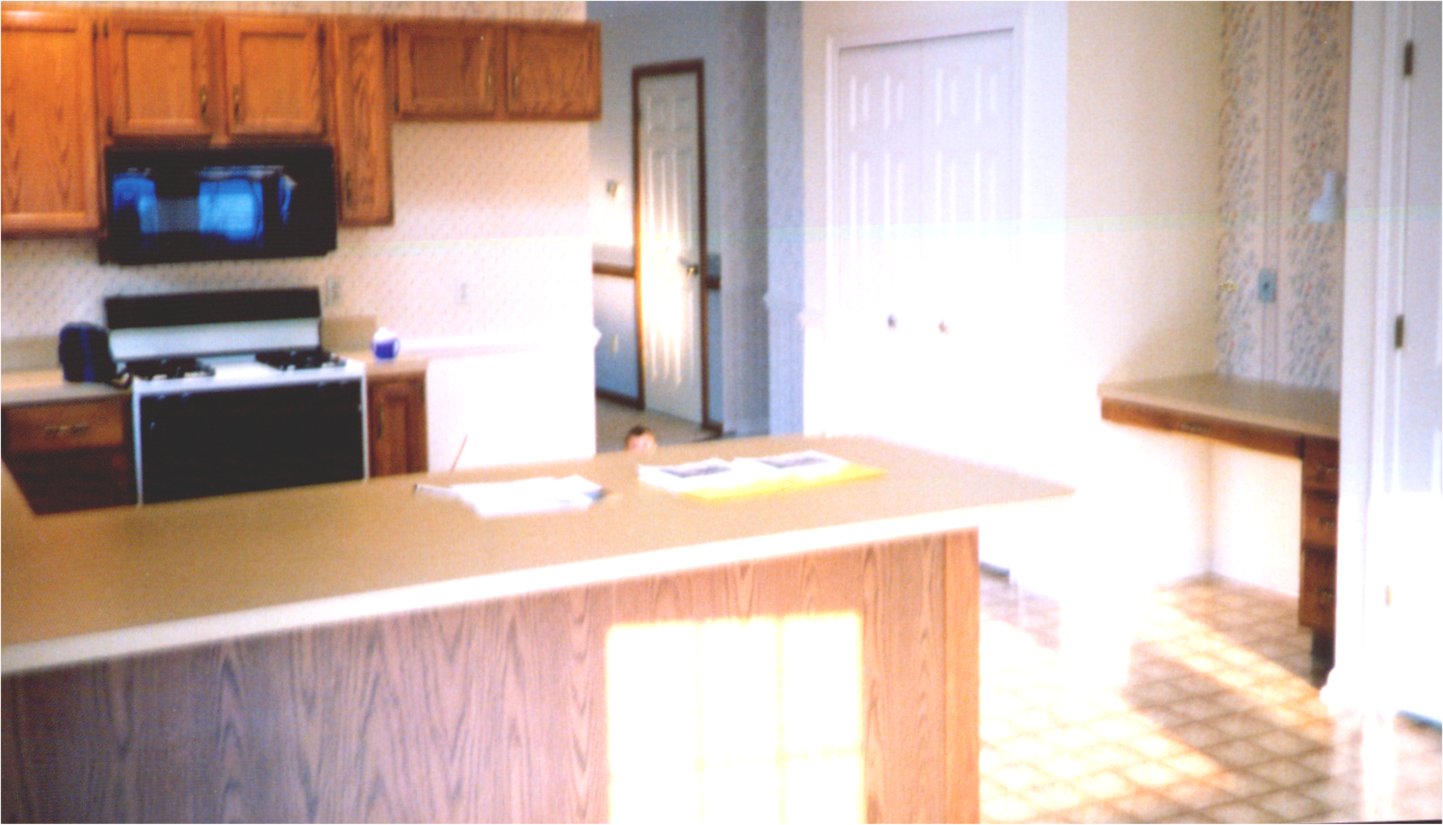 Return to Foyer
Go to the Family Room
Back To Index Page
---
All Original Materials Copyright © 1997, J. Douglas Farinet
All Drawings Copyright © Someone Else.
For Comments Please Contact: farinet@cmh.net
Most recent update: July 18, 1998
This page created with ANASI

the BEST freeware HTML ever!