Welcome to the LARGE Family room.

To your right is the door to the basement
and the hallway back to the Foyer
To your left is the sliding door leading to the Florida Room.
Behind you is the open archway into the kitchen.


Patty thinks there is lots of room to decorate,
Joshua thinks there is lots of room to play in!
The fireplace has a built-in heatilator
to recycle the warm air when you have a fire going.
There is also are very nice mantle over the fireplace
to put some neat stuff on display.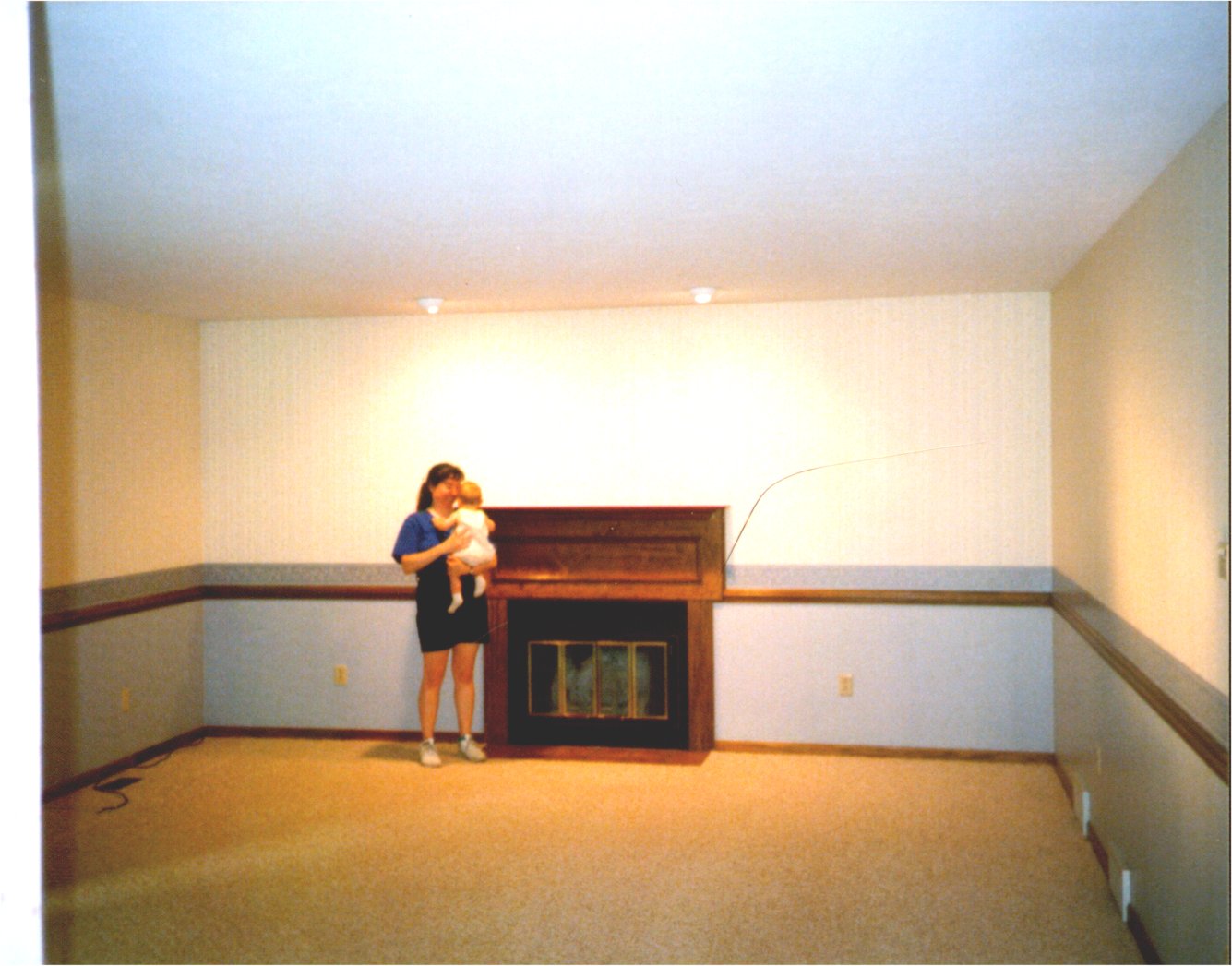 Looking back from the Fireplace at Patty and Joshua
standing in the archway leading to the Kitchen and back to the Foyer.
Hidden to the left of Patty is the doorway to the basement
And you can see the outline of the sliding door going to the Florida Room.

And just LOOK at all that built-in shelf space! (mmmm, books...)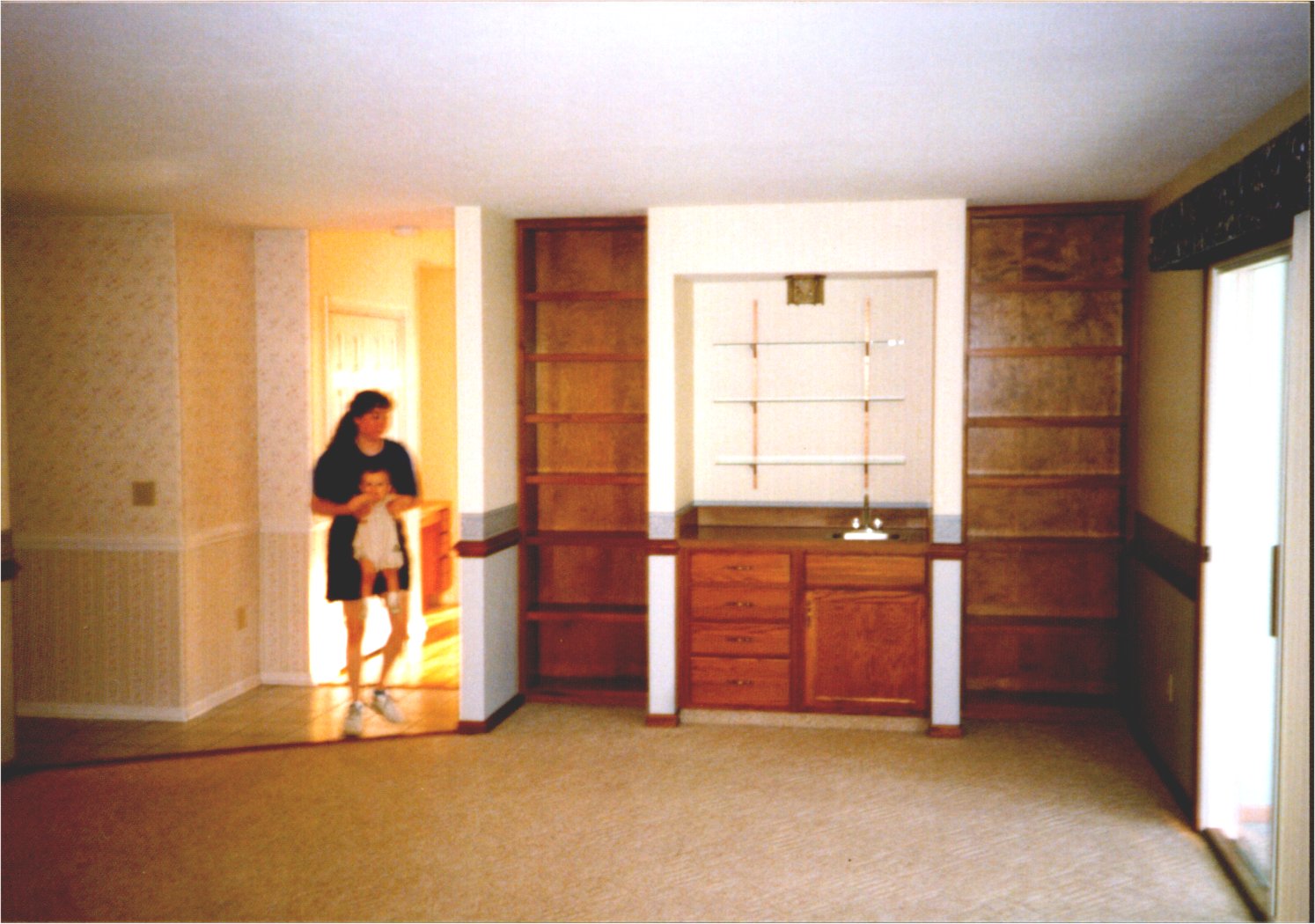 Lounge in the Florida Room
Peek in the Basement
Return to Foyer
Go to the Kitchen
Back To Index Page
---
All Original Materials Copyright © 1997, J. Douglas Farinet
All Drawings Copyright © Someone Else.
For Comments Please Contact: farinet@cmh.net
Most recent update: July 18, 1998 This page created with ANASI

the BEST freeware HTML ever!